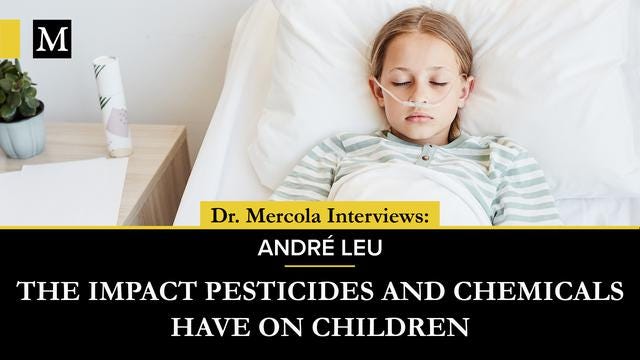 The Parent's Guide to the Myths of Good or Bad Pesticides
Put another way, just one drop in a 20-mile long train carrying water snuffs out genetic hormonal signals and is linked to soaring rates of childhood malignancies and tumors.
Download Interview Transcript | Download my FREE Podcast | Video Link
STORY AT-A-GLANCE
In the U.S., there are about 80,000 registered chemicals. Of these, only a few hundred have been tested for safety, and even that testing is considered inadequate by most toxicologists

Chemicals are tested in isolation. In real world application however, chemicals are u…
Watch with a 7-day free trial
Subscribe to Dr. Mercola's Censored Library (Private Membership) to watch this video and get 7 days of free access to the full post archives.