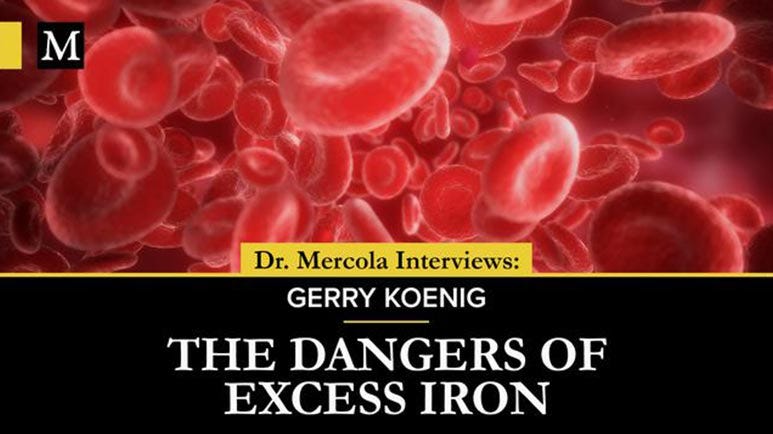 Why Checking Your Iron Level Is so Crucial for Optimal Health
It's so common, yet few doctors fully appreciate its impact on health. Left untreated, it can damage your organs and contribute to tumors and heart disease. Discussion with Gerry Koenig.
Download Interview Transcript | Download my FREE Podcast | Video Link
STORY AT-A-GLANCE
Iron overload is incredibly common and likely as dangerous to your health as vitamin D deficiency, as it creates excessive free radicals that damage your mitochondrial DNA, cell membranes and electron transport proteins

Iron overload is easily diagnosed by measuring you…
Watch with a 7-day free trial
Subscribe to
Dr. Mercola's Censored Library (Private Membership)
to watch this video and get 7 days of free access to the full post archives.