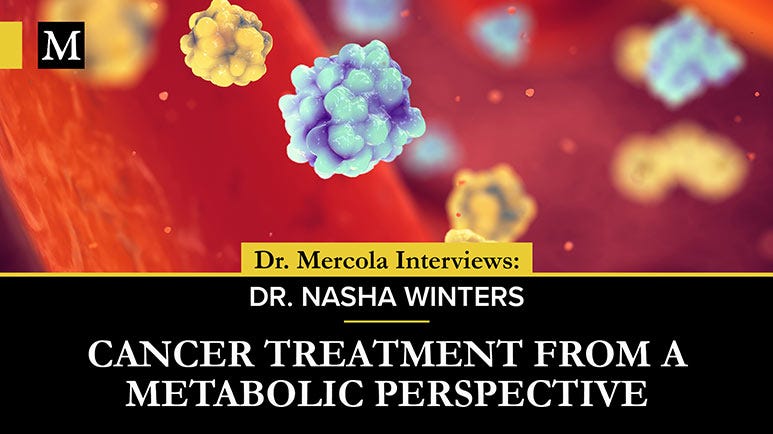 Cancer Treatment From a Metabolic Perspective
Most chronic diseases impacting us today, including heart disease, dementia and diabetes, are rooted in this dysfunction. Discussion with Dr. Nasha Winters.
Download Interview Transcript | Download my FREE Podcast | Video Link
STORY AT-A-GLANCE
Most chronic diseases affecting us today, including heart disease, dementia, obesity, diabetes and cancer are rooted in metabolic dysfunction

October 10 is the International Metabolic Health Day. Celebrate by assessing your metabolic health and cleaning up your diet

One …
Watch with a 7-day free trial
Subscribe to Dr. Mercola's Censored Library (Private Membership) to watch this video and get 7 days of free access to the full post archives.