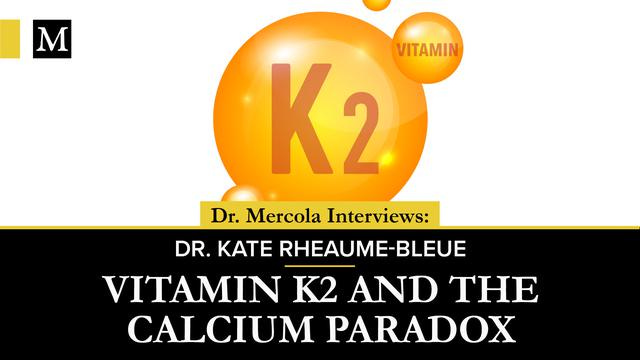 What You Need to Know About Vitamin K2, D and Calcium
Dr. Kate Rheaume-Bleue discusses the important role of vitamin K in blood clotting, as well as how it correlates with vitamin D and calcium.
Download Interview Transcript | Download my FREE Podcast | Video Link
STORY AT-A-GLANCE
Vitamin K2 is an important fat-soluble vitamin that plays critical roles in protecting your heart and brain, and building strong bones. It also plays an important role in cancer protection

The biological role of vitamin K2 is to help move calcium into the proper areas i…
Watch with a 7-day free trial
Subscribe to
Dr. Mercola's Censored Library (Private Membership)
to watch this video and get 7 days of free access to the full post archives.