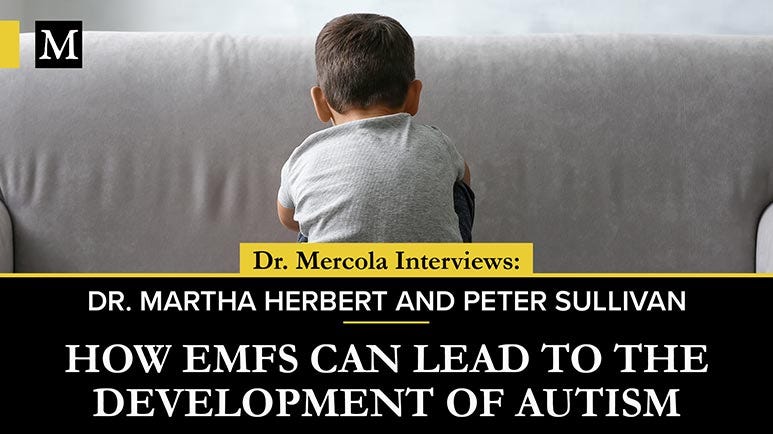 EMF Exposure — A Major Factor in the Development of Autism
Does a child you love have this precipitating sign of autism? If so, please don't let these autism 'felons' cross this line.
Download Interview Transcript | Download my FREE Podcast | Video Link
STORY AT-A-GLANCE
Autism needs to be approached as a system; systems biology looks at everything in biology as a web where everything is connected. When you tug at one part of the web, the rest of the web changes

Dr. Martha Herbert believes autism develops in response to environmental fa…
Watch with a 7-day free trial
Subscribe to
Dr. Mercola's Censored Library (Private Membership)
to watch this video and get 7 days of free access to the full post archives.